The casas rurales "El Duratón" and "La Pedriza are located in teh same rebuilt building in a traditional style with stone and wood, in the village of Urueñas (Segovia), next to the lake of Hoces del Río Duratón and the villa of Sepúlveda. They are houses of full renting.
 
"El Duratón" occupies the ground floor. It has four duble bedrooms (the marital beds are of 1,5 m) all of the with bathroom, living-dining room with French fireplace and fully equipped kitchen, it also can have barbecue.

"La Pedriza" is located on the first floor of the building. It has five double bedrooms, all of them with bathroom, living dining room with French fireplace and fully equipped kitchen. It has central heating and TV in the living room.

"Puente del Duratón" Rural Hotel. In the picturesque villa of Sepúlveda, at the beginning of the Natural Park Hoces del Duratón, we have created a nice place to rest. It has 10 double bedrooms and 2 triple ones. All of them with bathroom, central heating, TV and stereo. Further information: http://www.hotelruralpuentedelduraton.com
 
WHERE TO GO
Hoces del Río Duratón
A walk through the Duratón invites to the visitors to immerse themselves in a magical place where different geographical environments that the diversity has been creating and leaving all in which we w...
Cueva de los Enebralejos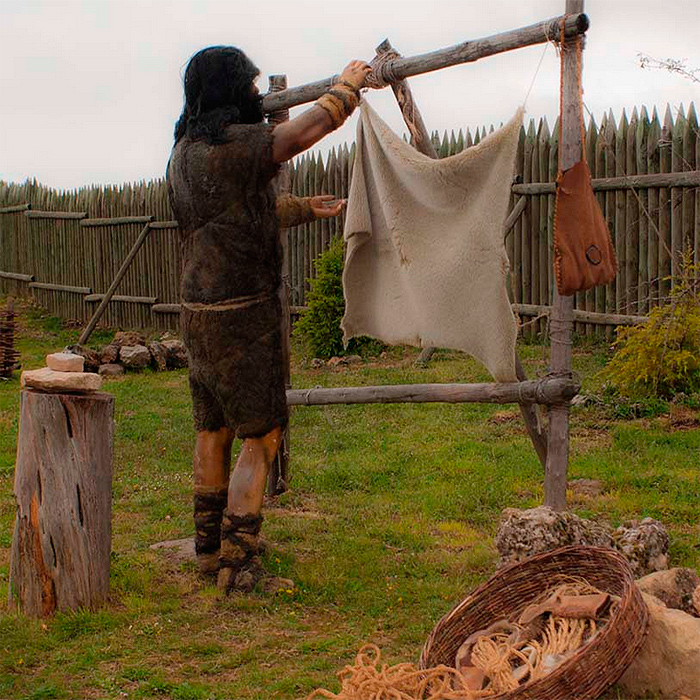 The holly tree of Prádena is located underground. There is a world of beauty Metal Age, one of the largest stalactites and stalagmites in the Northern half. More than three miles of caves remember tha...
Pedraza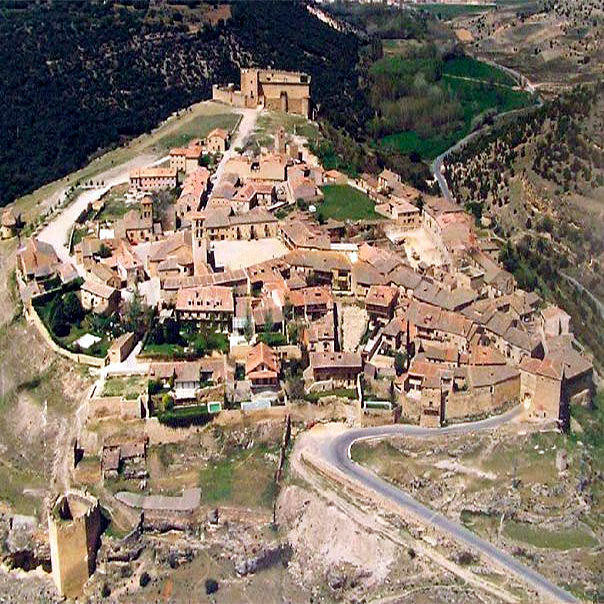 Silence, rest, pleasure. All the senses are mixed in this perfectly preserved medieval ensemble and orchestrate between the arcaded Plaza Mayor, Castle or the Jail that astonish and fascinate to any v...
UPCOMING EVENTS
Feria y Fiesta de los Fueros
En Sepúlveda, del 18 al 19 de julio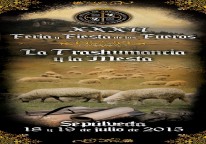 Conmemora el Fuero otorgado a la Villa por el conde Fernán González, confirmado por Alfonso VI de Castilla en el año 1076. Este fuero encarnaba el Derecho en la Extremadura Castellana. Ampliado poster...
Fiesta de Ayllón Medieval
En Ayllón, del 25 al 26 de julio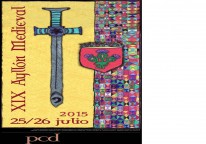 Ayllón Medieval, una forma de conocer la villa de la mano de su historia, sus gentes y un sinfín de actividades y propuestas que amenizan la fiesta y la convierten en inolvidable.
Romería de la Virgen de las Vegas
En Requijada, 6 de septiembre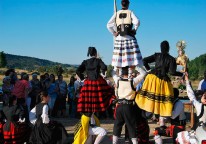 Se celebra el primer domingo de septiembre. La Ermita de la Virgen de las Vegas, patrona de la Comunidad de Villa y Tierra de Pedraza, se alza sobre lo que fue un asentamiento romano y en el siglo IV ...
ENVIRONMENT´S INFORMATION
Sepúlveda
In its municipality term is the Natural Park of the "Hoces del Río Duratón" ("Estuary of the River Duratón", besides in the church of Santiago is the Interpretation Centre of the "Hoces del Río Duratón" where likewise is informed about the villa of Sepúlveda which is declared Historic Complex by its valuable and wide heritage where its Romanesque and the Arcade Main Square. As soon as the festivals is notable the Party of the Regional Laws with medieval market on the third Sunday of July and the Carnival night of the "Small Devil" on the 23rd of August, as well as the run of bulls on the last weekend of August. In addition Sepúlveda is considered the "worldwide capital of the roast lamb"
Tours
Visigothic necropolis and sities "Los Mercados" (BIC) in Duratón as well as its Romanesque church of Our Lady of the Assumption- Archeological Area: Cave "Seven Altars" (BIC) in Villaseca- Hermitage of San Frutos – Natural Park Hoces del Río Duratón.
Activities
Hiking, biking, horseback riding, climbing, caving, canyoning, Paintball, Wildlife watching, etc ...